Prairie View A & M
shows us how it's done.
Seems the Texas Republicans, known for these sorts of things, went out of their way to shut down and shut out the young voters at this historically black university located in Waller County. How? They made sure the closest early voting polling place was located
more than 7 miles from the campus.
Most kids with no car on campus would just be out of luck.
So what did the students do? They organized a group and all walked the 7 miles to their early voting polling place on the first day it opened!
You might want to see this:
A still photo below. Banner: It's 2008 We
Will
Vote.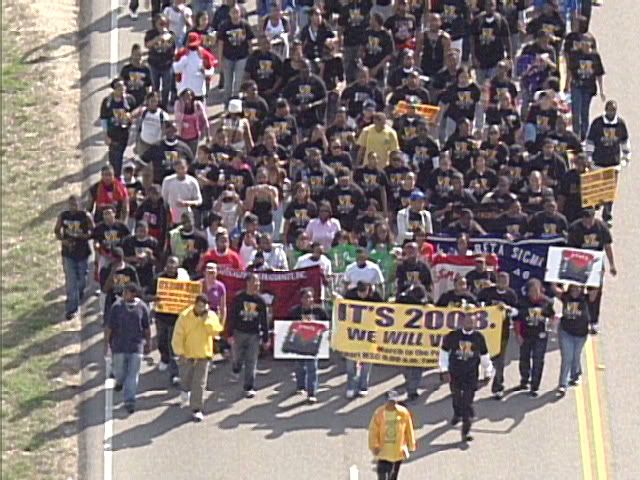 From:
ruralvotes.com