A few years ago, maybe 4 or 5, I bought an electric lawn mower. Lots of people said "okaaaay, but they don't have enough power to cut thick grass." Being the hardhead I am, I went ahead and bought it. I liked that it would be quiet (it is) and that I didn't have to fool with cans of gasoline and a persnickety lawn mower engine. I worried about the fact that I always wait until the grass is thick and high, so it might not be able to cut it properly with the electric mower.

I've been pleased with it, so I thought you might be pondering one. They do just fine. I took some pictures for the heck of it, just to show how well mine does, if you are thinking of trading in for an electric.


My backyard a few weeks ago, needing a cut: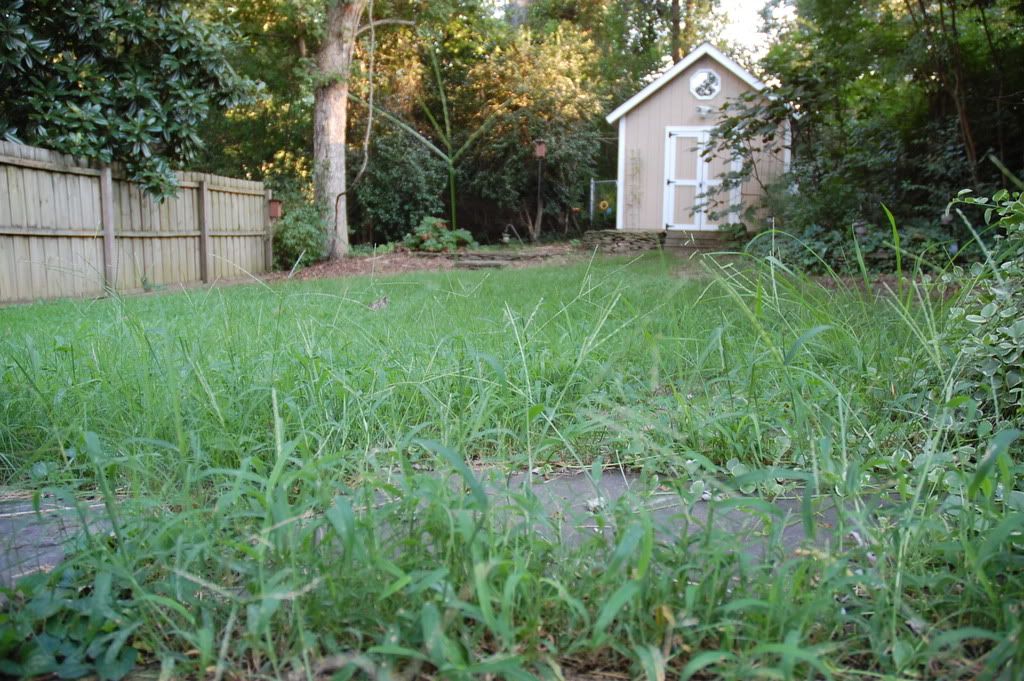 Cutting through just fine (the grass was damp):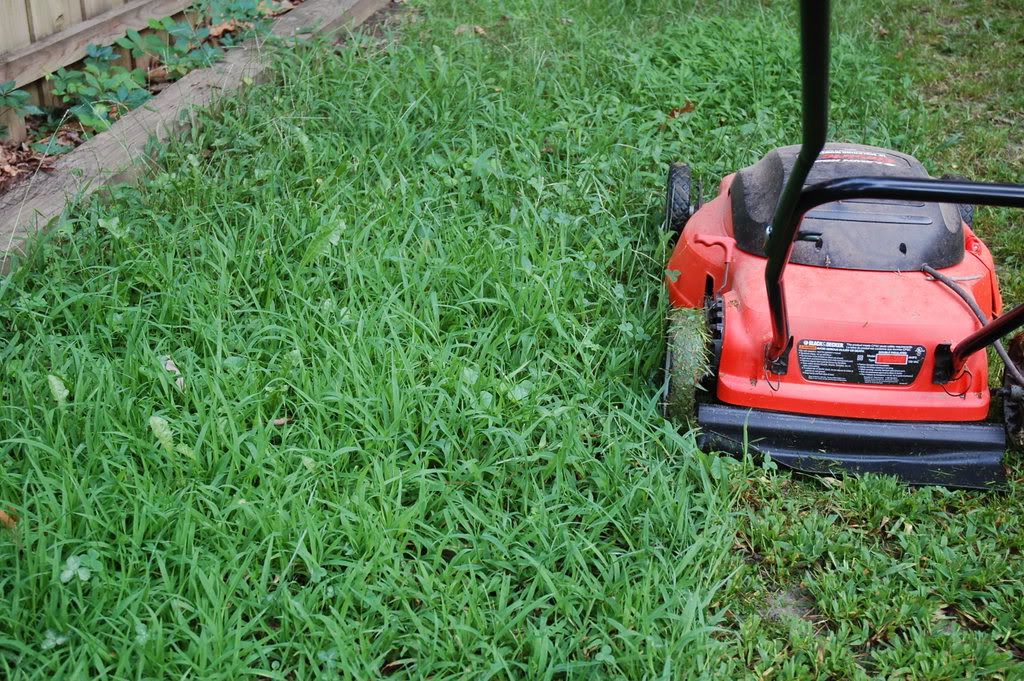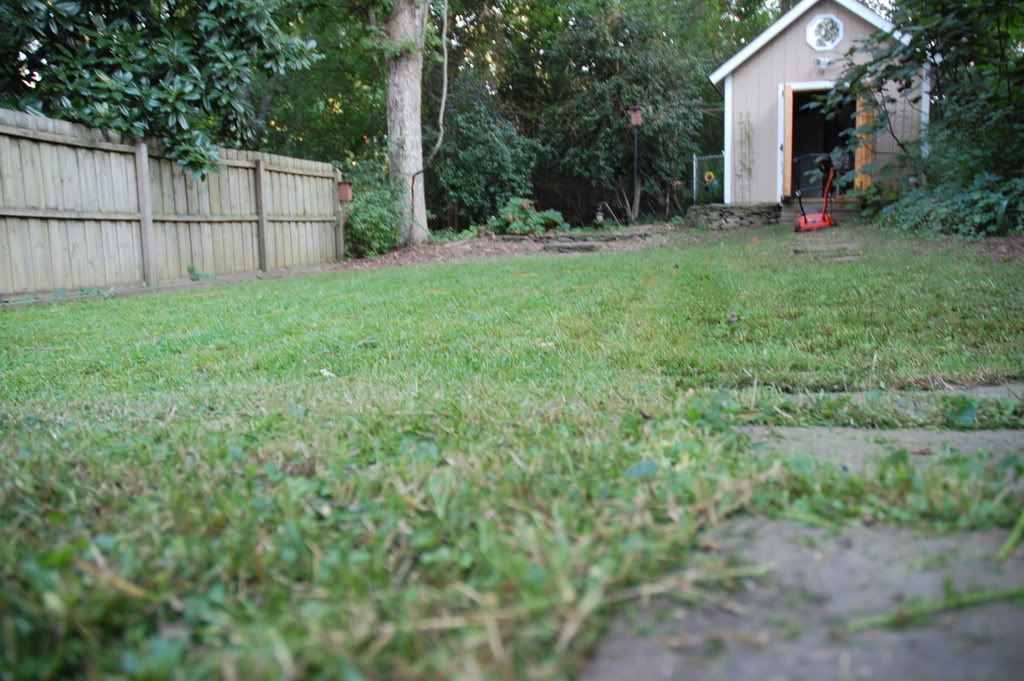 The cord is never a problem because when I plug it in, I cut away from where I have the cord plugged in so it's always on the cut side of the lawn, seldom in the way. I'd like to try a cordless lawn mower, but this one has lots of good years left in it. It's never given me one bit of trouble.
Never failed to start, never balked at all. Easy.
.