Saturday I went fishing with my dad and nephew at the coast, off Topsail Island. We trolled and also did some bottom fishing. It was a spectacular day. The water was calm, the sky was blue, and the ocean was a beautiful blue-green. We stayed out on the boat for 7 hours and it passed by like 30 minutes it seemed. I took along my camera and here are some pictures (you can click to make them larger):
Sunrise, sound side, Topsail Island. I believe that is a Green Heron on the post: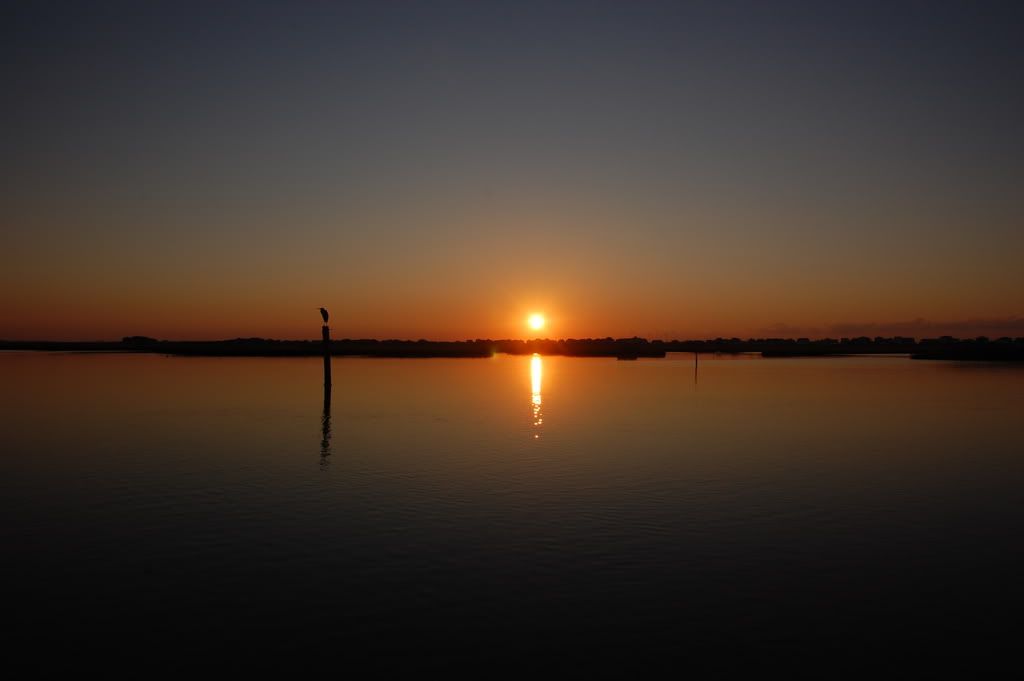 Headed from the sound side to the ocean at daybreak: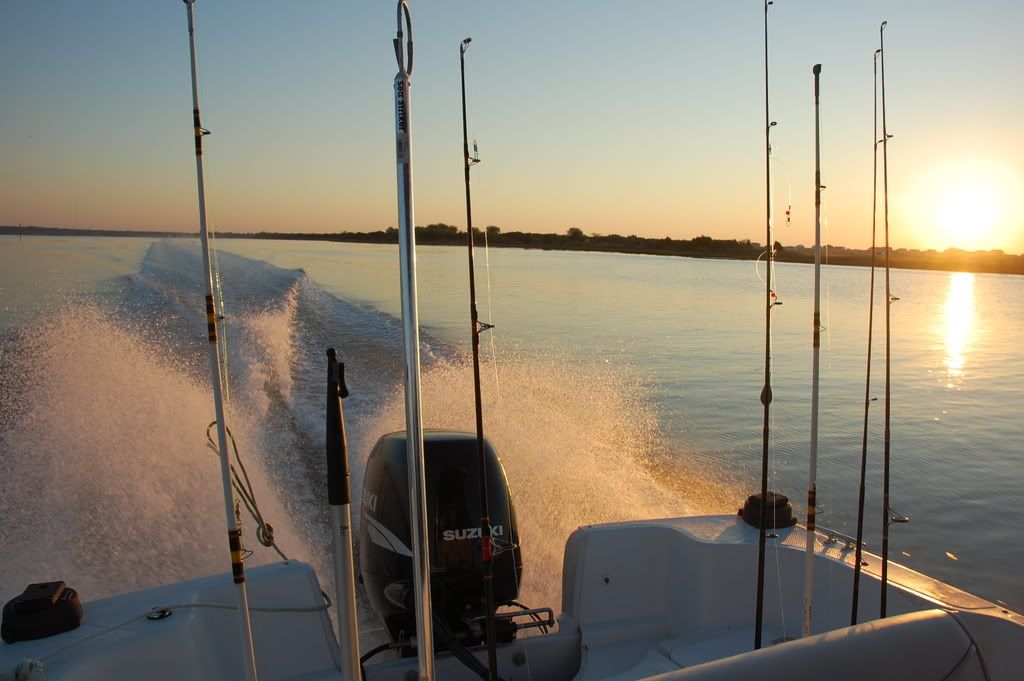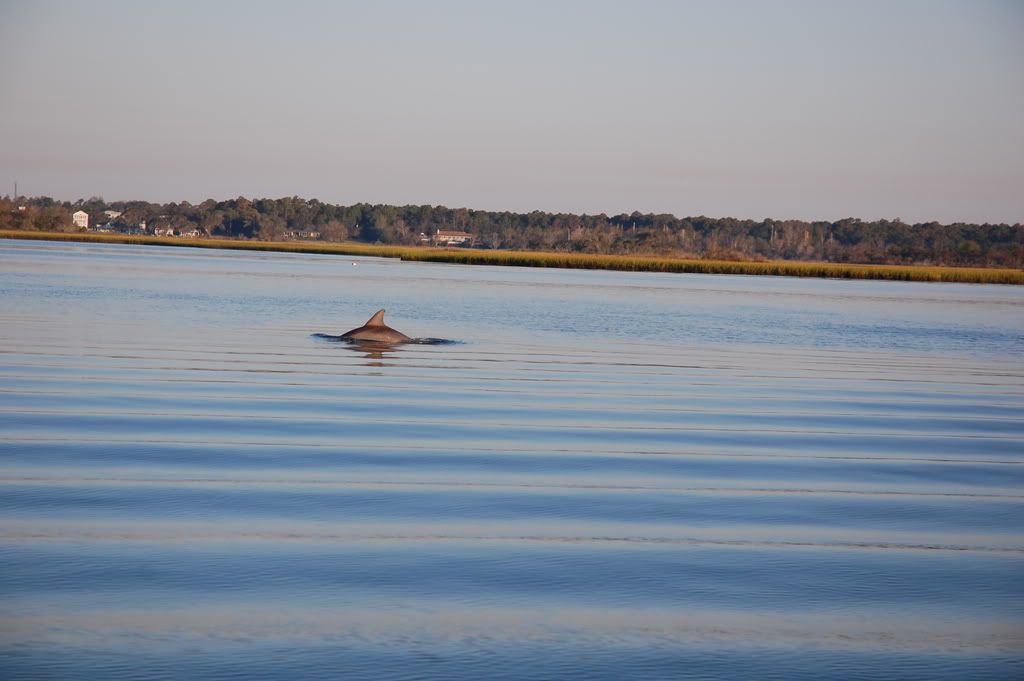 Octopus caught and went back into the water: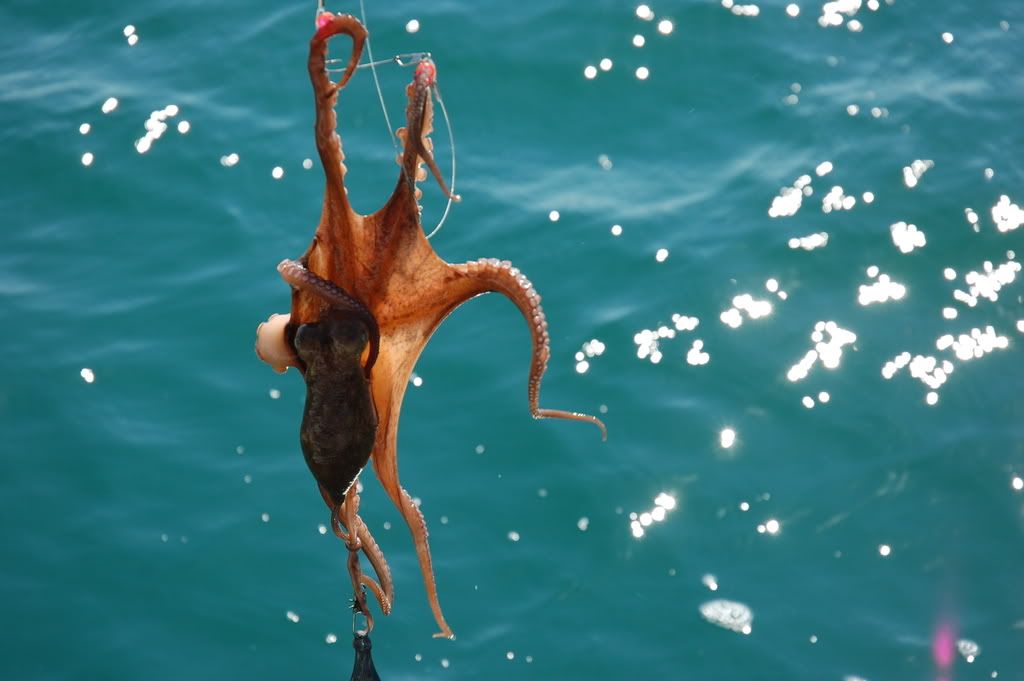 Turning bridge at Topsail Island.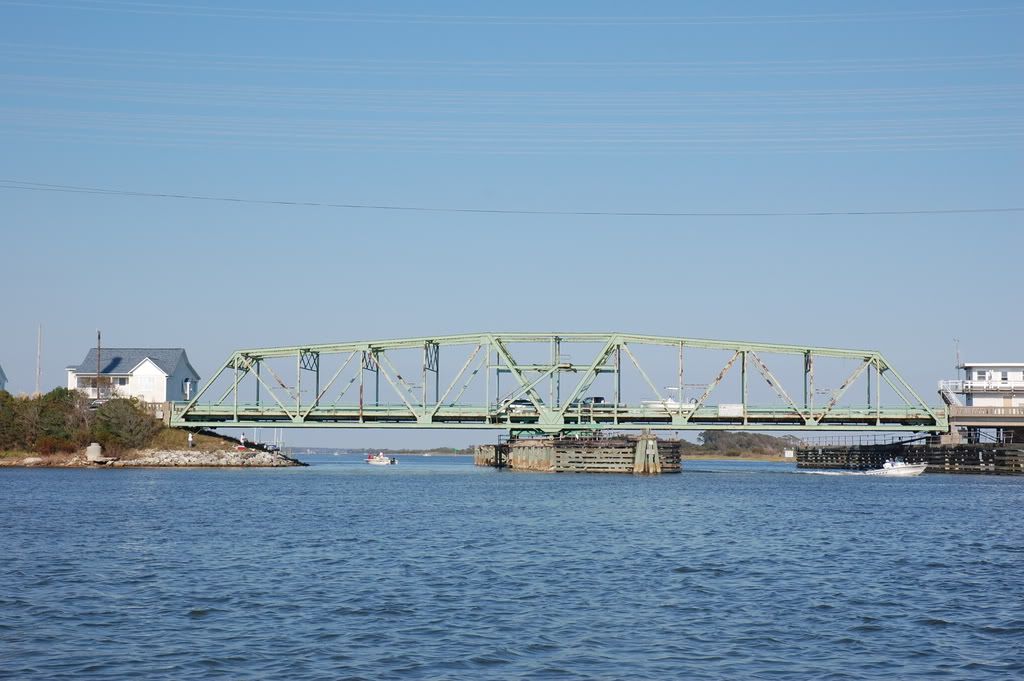 Fish fry for dinner! (Thanks Mom & Dad!) Scallops, shrimp, slaw & hushpuppies too: