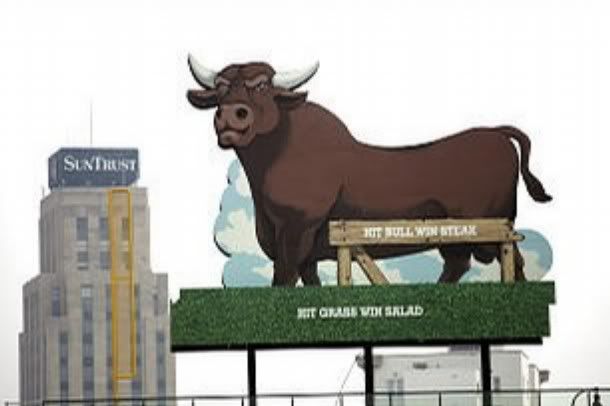 As you probably know, the Tampa Bay Rays are headed to The World Series. The Rays are the major league team for the Durham Bulls, which means when one of our Durham Bulls players is "called up to the majors" then that player goes to the Tampa Rays.
Watching the Rays play has been thrilling because so many of the players were playing right here, just down the street at the Bulls ballpark only a few short weeks ago.
In fact 14 of the members on the current World Series bound Rays are former Durham Bulls players. How cool is that?
Wral has a bit more detail
here
and at the link you can get a list of the Bulls players now on the Rays roster:
If you watched the American League Championship Series and some of those players looked very familiar, there's a reason for that.

A total of 14 current members of the Tampa Bay Rays played for their Triple-A affiliate, the Durham Bulls, en route to the majors.

The list includes the entire Rays starting outfield of B.J. Upton, Rocco Baldelli and Carl Crawford. Third baseman Evan Longoria, one of the best young players in the game, started the season in Durham.

Pitcher David Price, the No. 1 pick in the 2007 draft, pitched in Durham earlier this season. He came on in relief Sunday night with the bases loaded in the eighth inning and held on for the save.

Two other Rays, pitcher Scott Kazmir and designated hitter Willy Aybar, went to Durham on rehab assignments.
Yes, David Price was cool as a cucumber last night, brought in to pitch at the most intense point in the game, when the Rays were trying to protect their 2 run advantage at the end of the game and make it into the World Series. Price got the job done too and it was thrilling to watch him. He's just 23 years old.
Evan Longoria has wow'd them since being called up, hitting homerun after homerun in the post-season. Everyone now expects a homerun when he steps up to the plate.
I'm looking forward to tuning into the World Series and seeing our Durham Bulls players playing like the champs they are!
The Rays will be playing the Philadelphia Phillies in the World Series, and the first game is this Wednesday night on Fox. The complete schedule of the upcoming games is
here
at the MLB site.