She doesn't care if the coffee is hot, or even if it has cream or milk in it. If you leave it unattended, she
will
be indulging her coffee habit by dipping her paw in it and licking it off her paw. I cannot tell you how many cups of coffee I've had to pour out over the years (she's 14) because I forgot about the damn cat's addiction. I've had other cats, none were coffee fiends.

First, make sure the coast is relatively clear.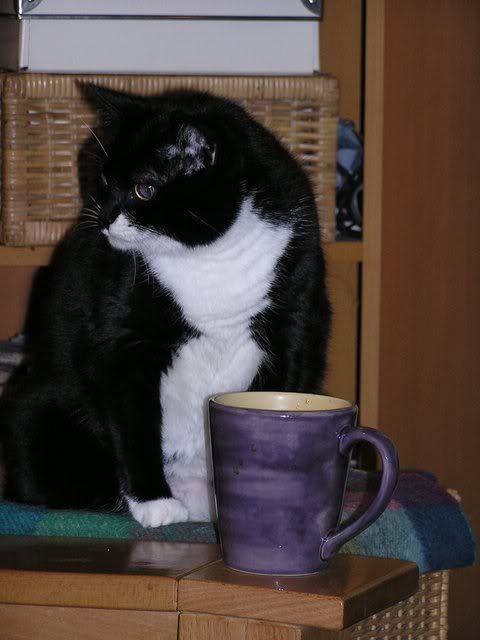 Then stick the paw in the coffee, soaking it. Evidently, concentration is key.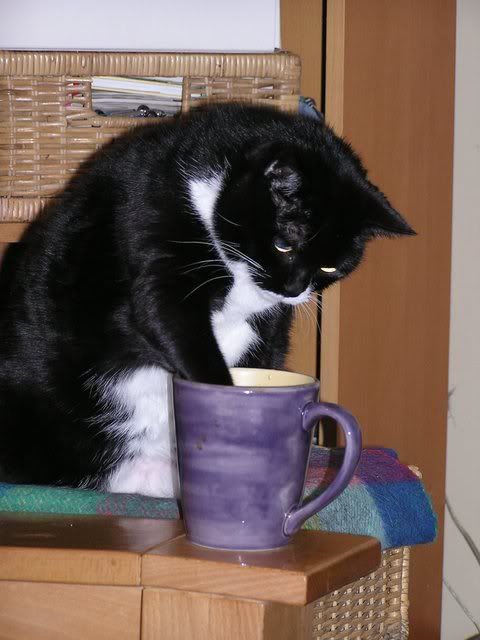 Yummy, a nice robust blend.