A favorite place to dine in Atlanta is
Harry & Sons
in the Virginia Highland part of Atlanta. We made sure to schedule in dinner while there. If you find yourself in Atlanta anytime soon, I'll show you why you might enjoy a meal there too!
As we have in the past, we ordered a pot of hot tea, and a couple of appetizers to start.
The tea was tasty, a touch of jasmine and a hint of lemon: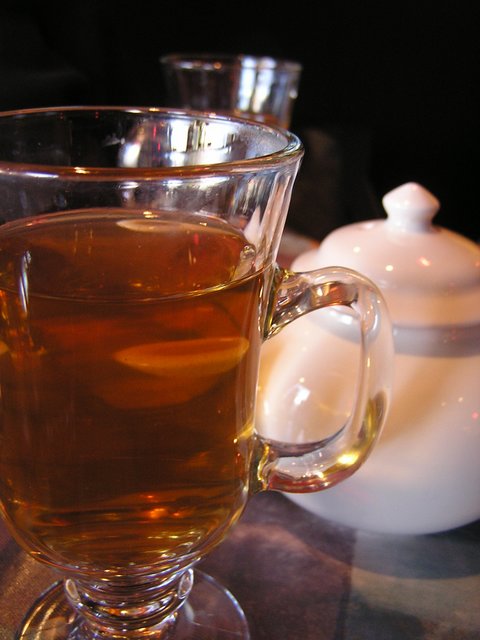 The Surin Baskets, filled with roasted corn, onions, chicken, and cilantro and served with a light sweet sauce (honey-peanut cucumber I think), were delicious: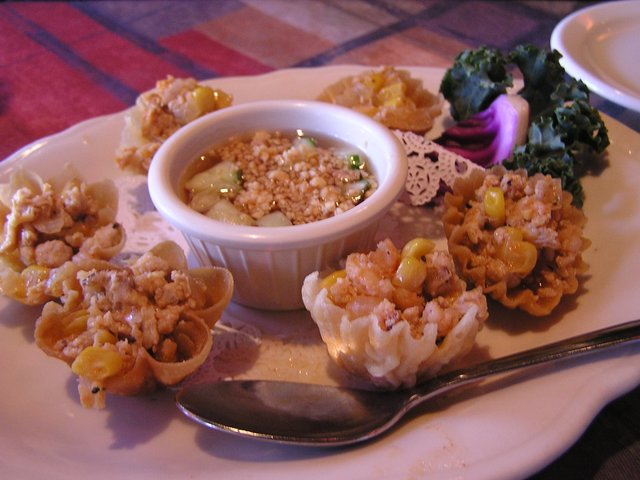 The basil rolls I like because they can pull off being crunchy and at the same time soft. They burst with the flavor and smell of sweet basil, and I love basil--plus steamed shrimp and bean sprouts are throughout as well. The stickiness of the rice helps hold them together inside and the outer part of the roll is chewy and light. They are served with a spicy sauce that reminds me of a spicy hoisin sauce: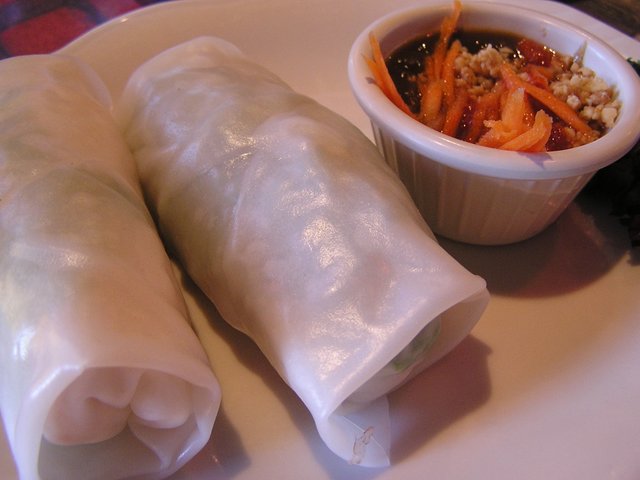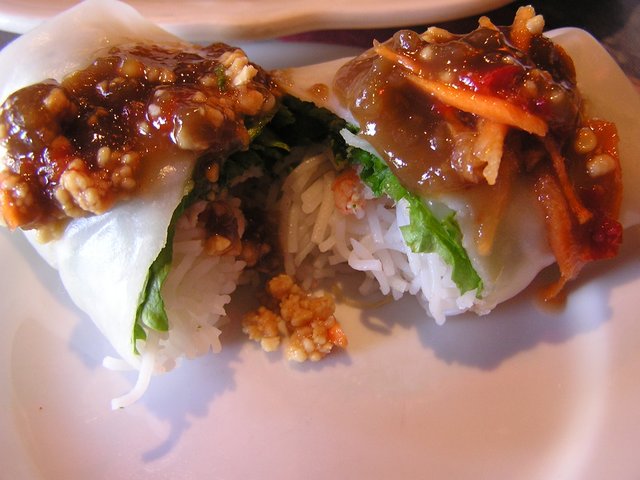 My dining partner ordered the Panang Chicken curry and said it was delicious. She's not very adventurous with food, but loves different curries. The presentation on this dish was certainly nice. The sauce wasn't too thin, but nice and thick and spicy. The chicken was generous in the entree as well: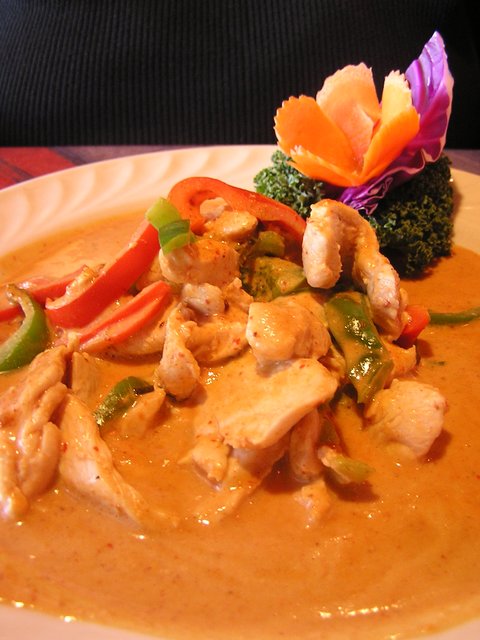 I splurged and got the Sushi and Sashimi platter because it seemed to have a little of everything. It was fantastic. Everything was fresh as could be of course, and so beautifully presented that I couldn't decide where to start, but I managed. Their wasabi seemed extra potent and was quite eye-opening a few times. This entree alone is worth going back for when we find ourselves in Atlanta again: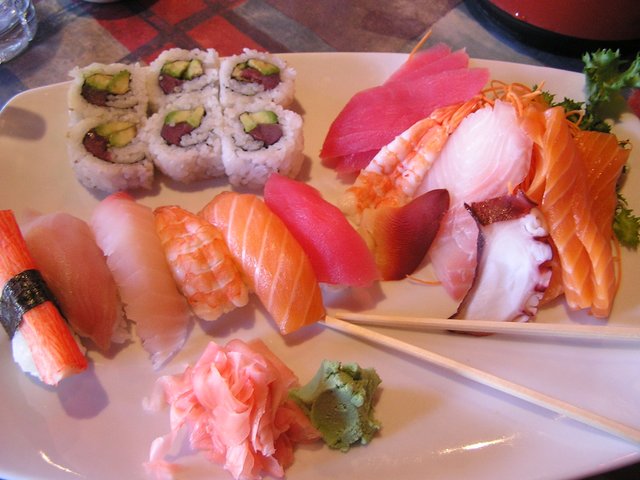 It was a whirlwind trip, but we managed a nice meal and a trip to the High Museum to see a couple of current exhibits, so all in all a great weekend.