At this point, I've sampled sushi from several different places in Durham and in Chapel Hill, and even in Atlanta, but so far the best, as far as I'm concerned, is at Sushi Love in Durham on Erwin Road.
Lenore blogged about
Sushi Love
twice at her place,
here
and
here
, and Carpe Durham blogged about it
here
. So naturally I had see what all the fuss was about. I went along with my 2 best sushi-eating pals. And, I might add, they concur with my assessment of it being the best sushi so far that we've tried.
Here's our boat of sushi. I thought the boat was very cool, but I like boats of almost any description anyway. If I can't be at the helm, at least fill it up with sushi and put it on table!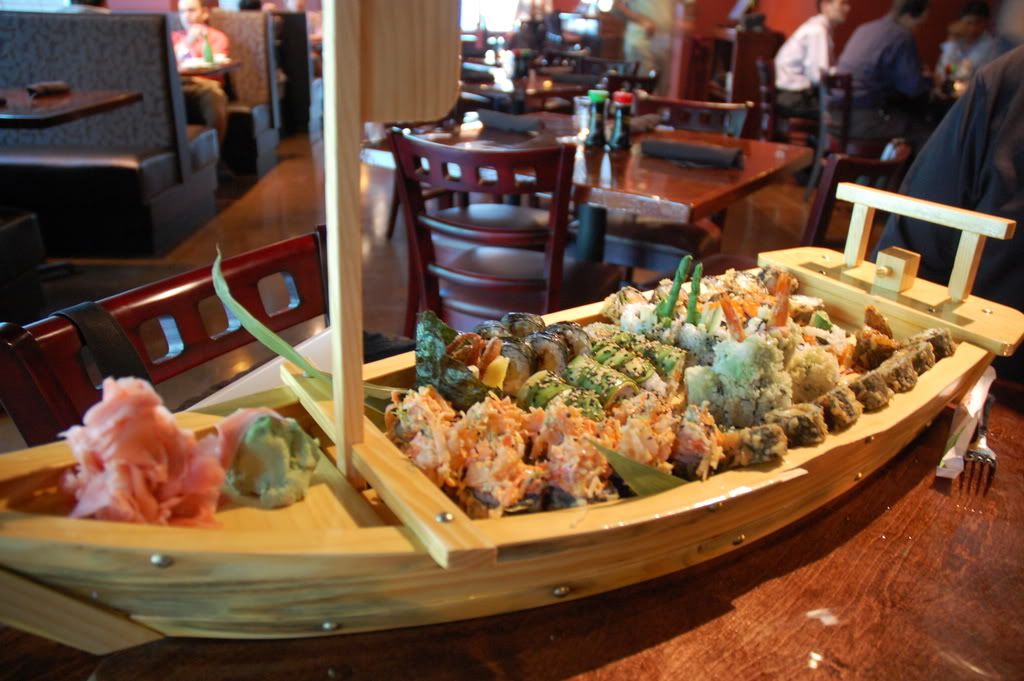 And thanks to Jack's hard work (thanks!), we have this illustrated picture of the sushi we three enjoyed (you can click it twice to make it larger):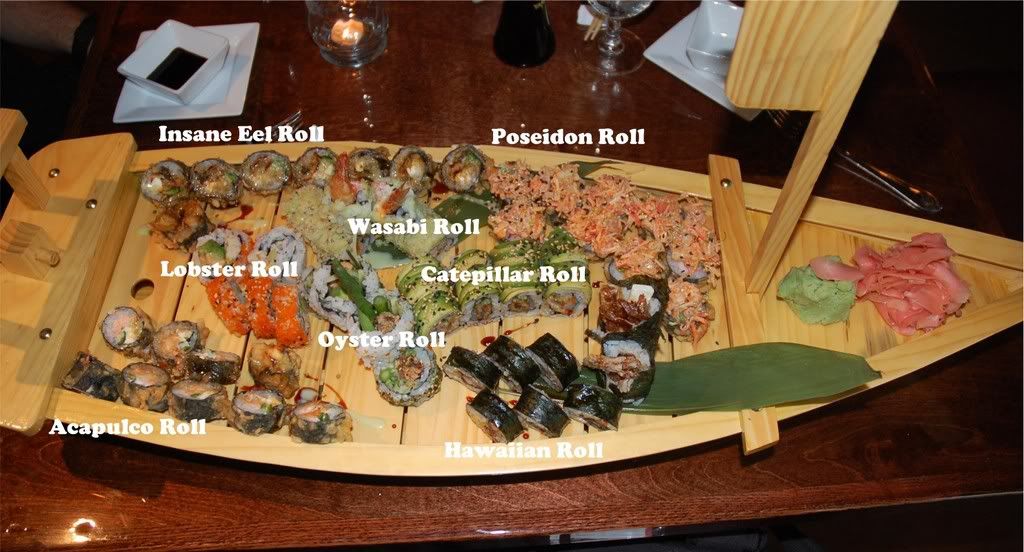 The rolls tasted exceptionally fresh, crunchy when they were supposed to be, and soft when they were supposed to be. The rice was good and soft but held together well.
And one last observation. Our server was very patient with us. We wanted to really look at the menu thoroughly and make our choices together, so it took us a while to get our order together. She was very pleasant about that and I appreciated it.
I think overall I liked the Insane Eel Roll the best. We agreed that even the pickled ginger tasted above average.
We'll be back for sure.