I've had a few weekends out of town, so I haven't found a good chance to check out
Daisy Cakes
. Today on the way to the
Durham Farmer's Market
, we saw "Sugar," the Silver Airstream and stopped for a couple of cupcakes.
We chose a Raspberry Frosting on vanilla, and a Coconut, which was the special of the day. They were beautiful and tasty. Not out-of-this-world tasty, but very good--and I mean, heck, one can now stop at a cupcake and coffee place on the way to the Farmer's Market! That is a concept worth supporting, even if I have to definitely watch my cupcake intake.
Anyway, they'd sold out of a good number of things by the time we were there (sometime after 11am), but there was still some cupcakes and coffee left. Woo Hoo! The lady taking our order was pleasant, although I'm sure she'd been there for hours at that point. There was a small line but it went fast.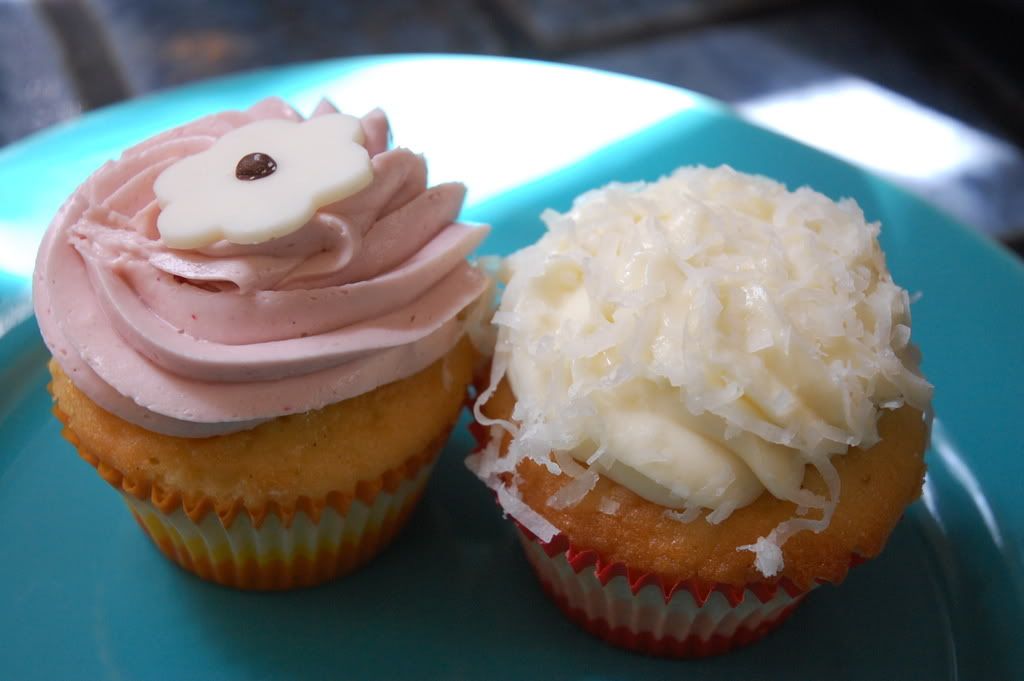 Here's a picture
Sugar
, the Daisy Cakes Airstream, parked at the corner of Geer and Foster, across the street from
Man Bites Dog Theater
.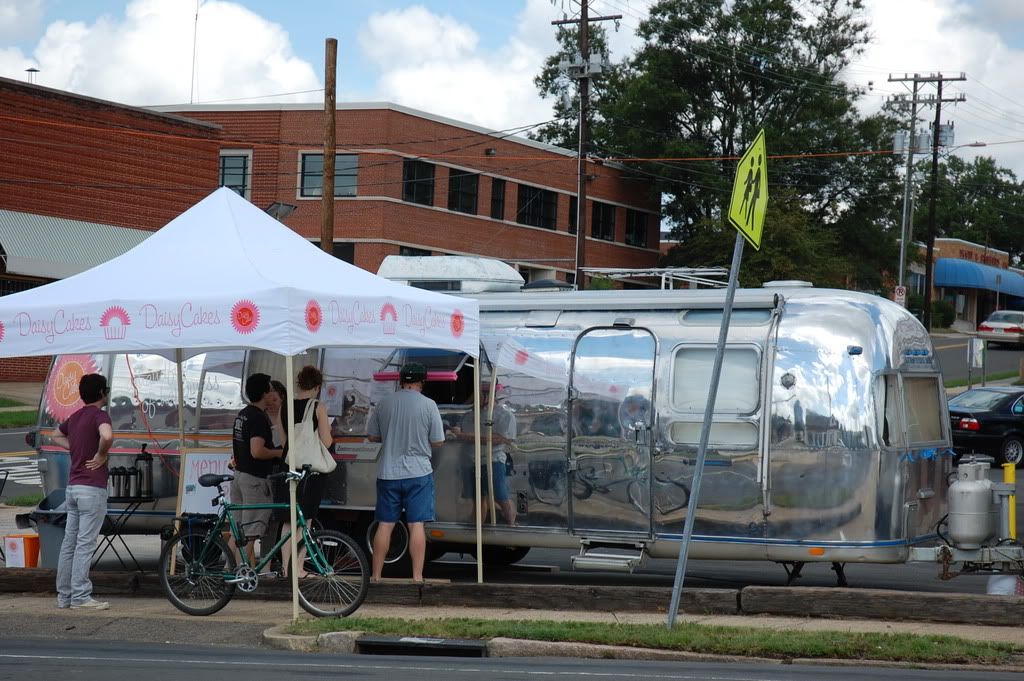 Official site
of Daisy Cakes for more information.
Carpe Durham
has some more information on Daisy Cakes, and so does Valerie at
We Love Durham
.